SUPPORT THE BELLUARD FESTIVAL BY BECOMING A FRIEND AND HIT THE LOTTERY JACKPOT!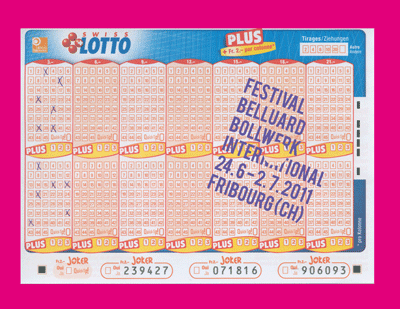 As a Friend, you:
will get the opportunity to hit a lottery jackpot.

will discover the festival program in preview before everyone else.

will be invited for the opening aperitif of the festival

can purchase festival tickets at a special 'Friend' rate


 
Contributions
50.-    individual
80.-    couple
250.-  best friend!
For more information:
claudia
belluard [dot] ch, +41 (0)26 321 24 20
Bank info:
Belluard Bollwerk International
Case postale 214 / CH-1701 Fribourg
Banque Cantonale de Fribourg
Bd de Pérolles 1/ CH-1701 Fribourg
IBAN : CH18 0076 8011 0060 8060 1
SWIFT: BEFRCH22
Clearing: 00768