About the Belluard Bollwerk Festival
Since 1983!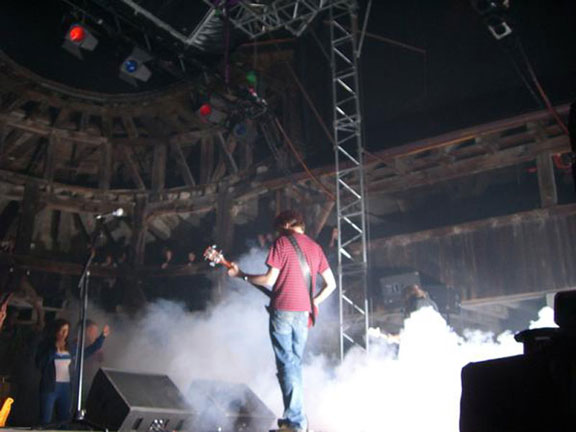 Belluard Bollwerk International is a festival held in Fribourg (Switzerland) at the beginning of each summer. The main venue is a 15th century fortress that looks like a Shakespearian theatre and which actually gave the festival its name.
Founded in 1983 by regional artists and organizers, the Belluard soon became well known on the national as well as international art scene. To this day, more than 1000 artists and groups have presented their projects in Fribourg.
Throughout its history, the Belluard has presented emerging artists or artists largely unknown to Swiss audiences. The festival has always been at the peak of contemporary trends and pertinent art forms.
It has adopted many programming procedures : outside programmers, themed editions, year long happenings, artist programmers or, such as in 2004, going back to an "in house" programming style.
The Belluard is also a production structure. It supports regional and international artistic projects as well as organizes, since 2000, a creation contest open to all.