KOSI HIDAMA

& GOSIE VERVLOESSEM (Bruxelles)
 
THE DIGGING PROJECT
 
Performance with the public - Home made
Parc Sainte-Thérèse
25.6. – 2.7.  25.6. – 2.7.  10:00 – 13:00 / 16:00 – 19:00
(except Monday)
Free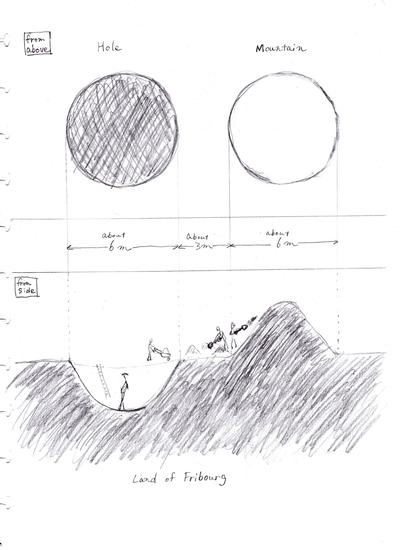 © Kosi Hidama & Gosie Vervloessem                                                                                                                             
What if hope was just under your feet? Kosi Hidama & Gosie Vervloessem invite you to dig with them in their interactive, archeological performance. Digging a hole, literally, but also metaphorically to give a more "physical" dimension to our thoughts. Bring on your shovels!
 
The Digging Project is a production of Belluard Bollwerk International realised thanks to the  Canton de Fribourg encouragement to culture.
With the support of: Pour-cent culturel Migros, The flemish Authorities.
The Digging Project is a project of the contest 2011 <Hope>.