MILO RAU &

MARCEL BÄCHTIGER

(Zürich / Berlin)
CITY OF CHANGE
 
Documentary - Swiss Premiere
Ancienne Gare - Nouveau Monde
Wednesday   29.6.   20:00   followed by a discussion
Language: auf Deutsch, avec sous-titres en français
CHF 10.-
reservations
belluard [dot] ch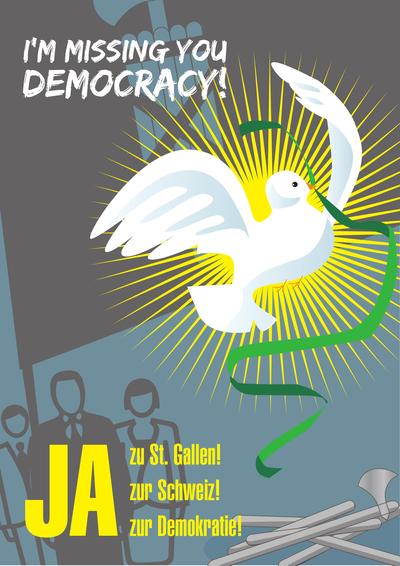 © IIPM
St. Gallen, May 2011. A petition to change the St. Gallen flags and to introduce the right to vote for foreigners, a temporary government formed by inhabitants of the city. City of change is a documentary film about an unseen series of artistic happenings and political conferences that want to change a Swiss city into a laboratory for a democratic future.
 
Projection at the Belluard Festival with the support of: Fondation Oertli, Pro Helvetia.
City of change is a production of: IIPM - International Institute of Political Murder.
Direction: Milo Rau, Marcel Bächtiger.
With the collaboration of: Theater St. Gallen, Zürcher Hochschule der Künste.