DJ's
We invited some of the finest DJs to turn the tables, make your head spin or shake your booty!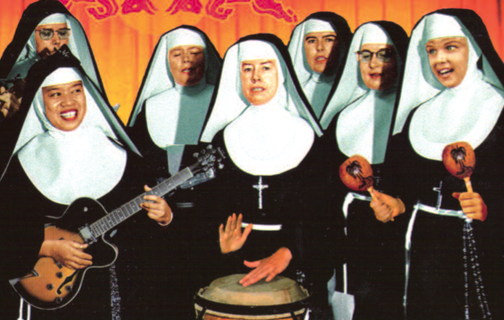 DJ FETT
(Berlin)
Kitchain - Arsenal
Friday 24.6.   23:30

dj fett is not afraid of getting his hands dirty - which is why he is able to concoct an enticing brew of crackling old soul 45s, strange beat, ecstatic jazz and relaxed reggae, all leading up the a finale which is probably gonna be something like the only ever release of the protestant academy of tutzing ("danke für diesen guten morgen"). fett makes you wanna dance all night and hope that the weekend will last forever.
DJ BREAKPLUS (Genève)
Kitchain - Arsenal
Saturday 25.6. 23:30
boom boom tchak tugadu gadu tchak!
DJ MZELLE CHARLOTTE (Fribourg)
Kitchain - Arsenal
Friday  1.7. 23:30
For this evening, Mzelle Charlotte proposes you a musical cocktail: 1 ts of disco, 1 slice of hiphop, a shot of pop, a tb of electro... added up with a good dose of alternative music and some other crazy stuff. Shaken but not stirred!
 
DJ GUIZO LA NUIT & PEACHES LEPAGE (Montréal)
Belluard
Saturday  2.7. 23:30
Jet set vagabonds Guizo LaNuit & Peaches Lepage turn the dancefloor into a magnetic forcefield for the closing party of the Belluard Electro/hiphop/international kitsch hits to lubricate your hip sockets and work your taint until you faint.