FRANCIS RAMEL

 
CARRELET #01
     
Gift of Idea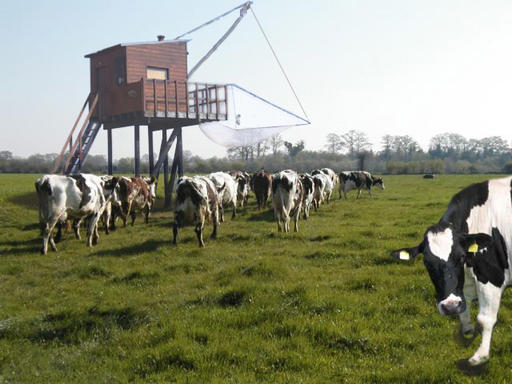 In the frame of The Great Public Sale of Brilliant but Unrealised Ideas at the Centre Pompidou in Metz in automn 2010, the Belluard Bollwerk International obtained the idea Carrelet #01 by the French artist Francis Ramel.

"Construct a very big functional fishermen's hut equipped with a net, and install it in a field to fish for cows. This idea can also be used for large-scale production."
Idea of: Francis Ramel;  in collaboration with: Quentin Crumbach, Victor Nardin, Clément Morin.